Item: Sheila Canvas Hobo
Only available in Cream White & Light Brown
Regular Price: $23.90
Members' Price: $21.50
Status: Instock
Cream White - SOLD OUT!
Light Brown - SOLD OUT!
(NO BACKORDERS)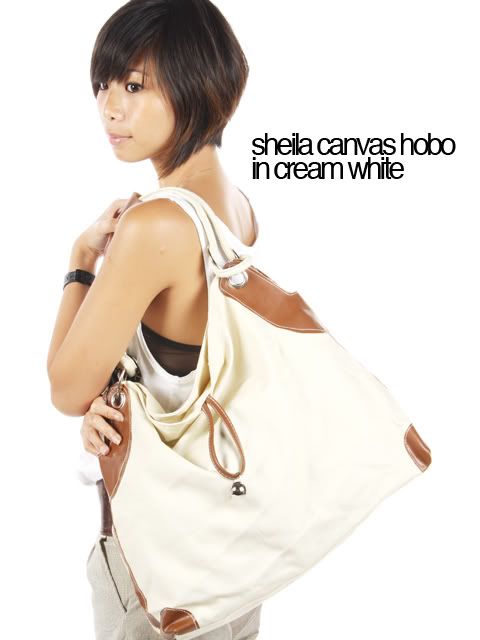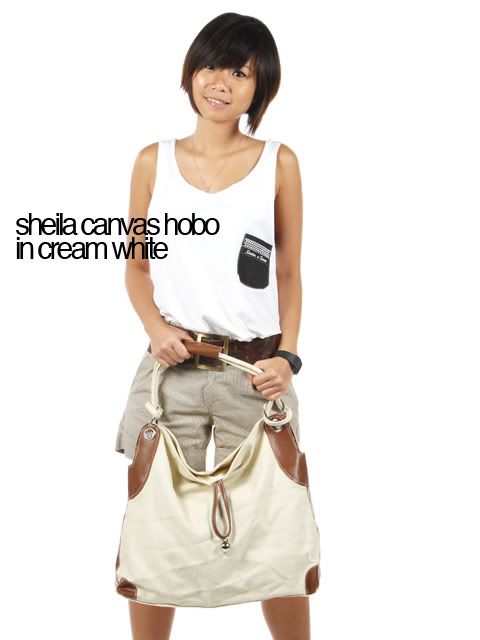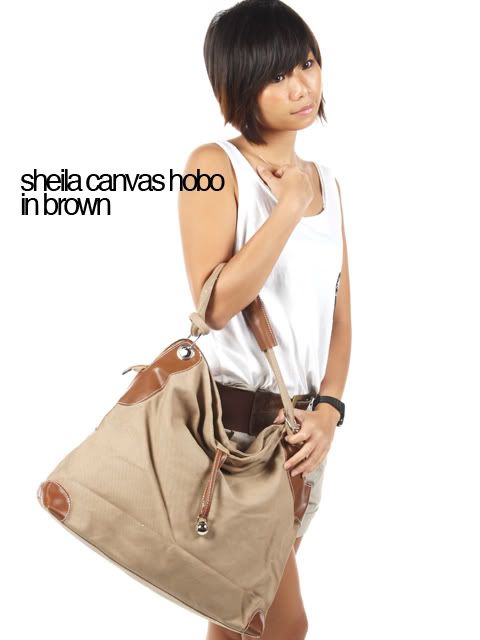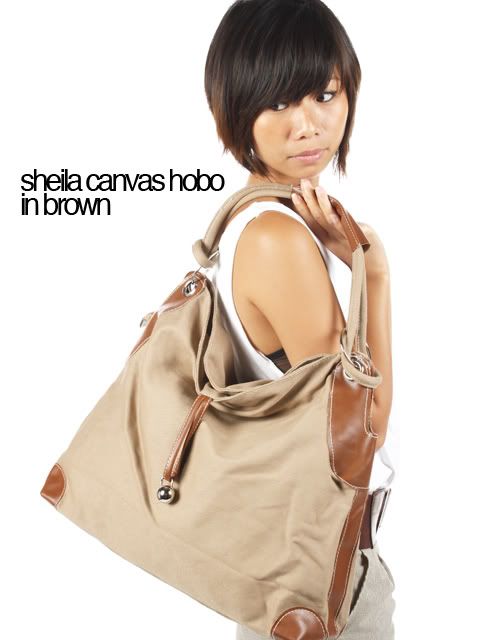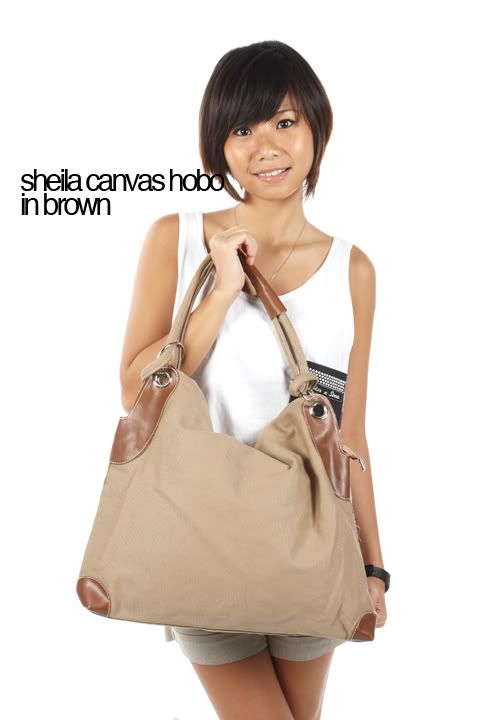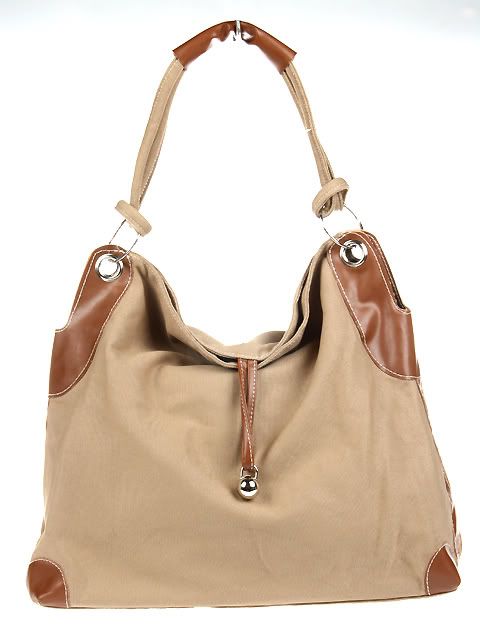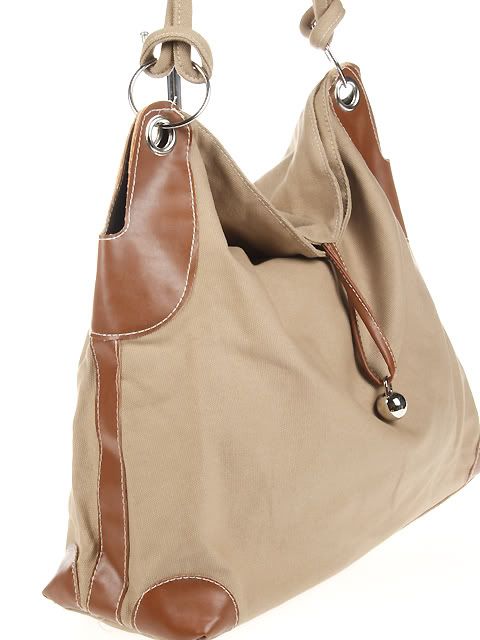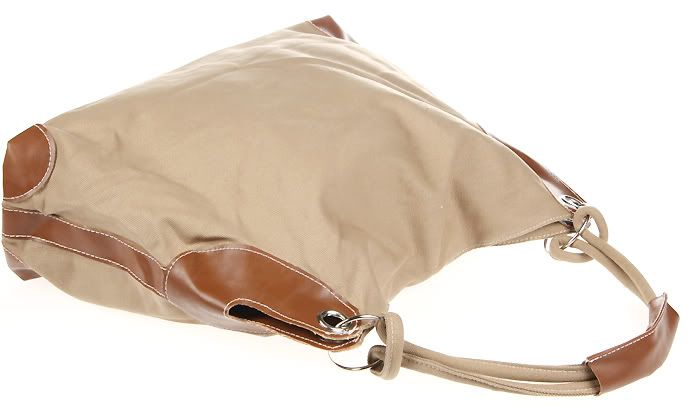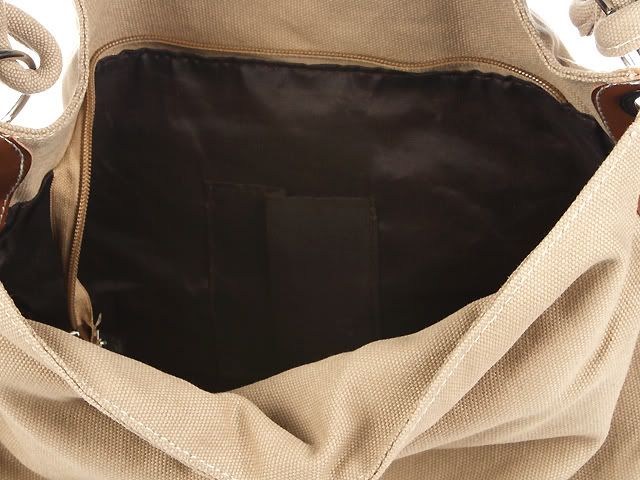 Description:
Dimensions: 16"L x 16"H x 5"W
Handle Drop: 8.5"
Features:
Lightweight canvas material with faux leather trimmings,

Silver hardware,
Top silver droplet ornament,

Top zip closure,
Single shoulder strap secured with knot feature,

Interior cotton lining
Interior zip pocket & mobile phone slot,
Fits A4,

Exclusively imported by CassisRoom.com
While stocks last!
Order Form


Name:
Email:
Membership/Promo Code:

Mobile No.:
Address:
Item: Sheila Canvas Hobo
Price: $23.90
Colour: Light Brown/Cream White

Payment Method: I-banking/ATM Transfers
Postage Mode: Normal/Reg'd
Please read Terms&Conditions.