Item: Pixie Backpack
Available in Dark Brown, Black & Deep Purple
Regular Price: $29.90
Members' Price: $26.90
Status: OUT OF STOCK
Dark Brown - Sold Out!
Black - Sold Out
Purple - Sold Out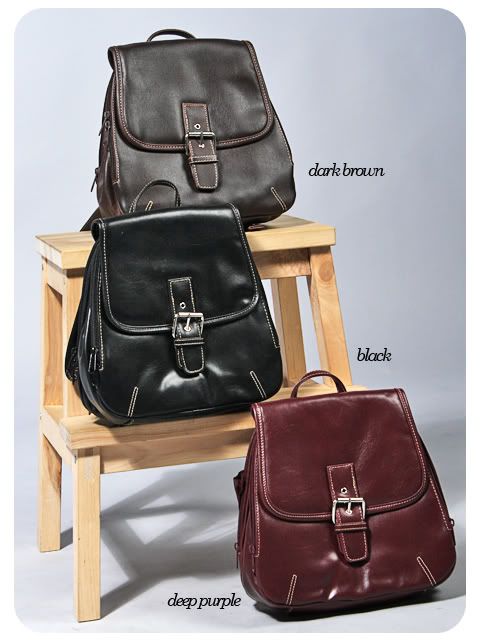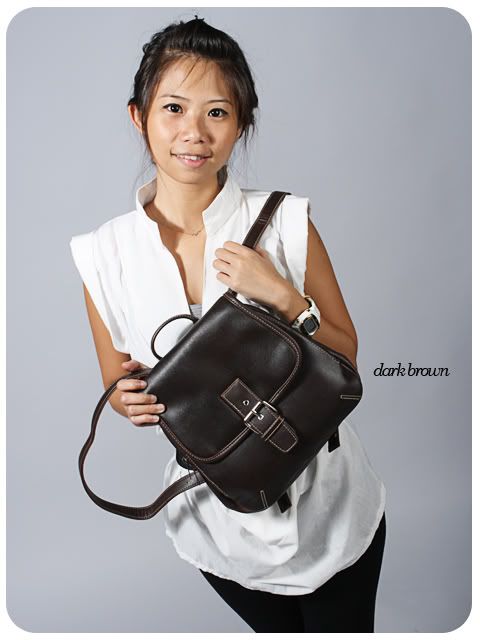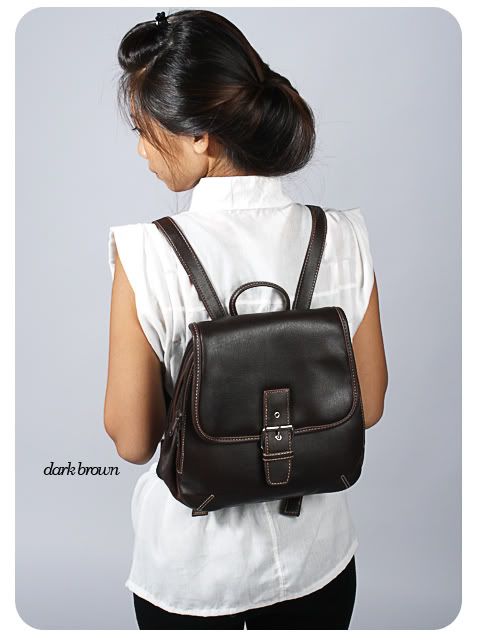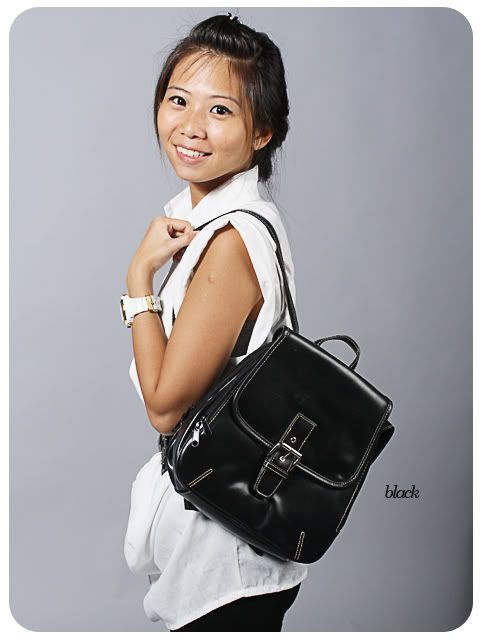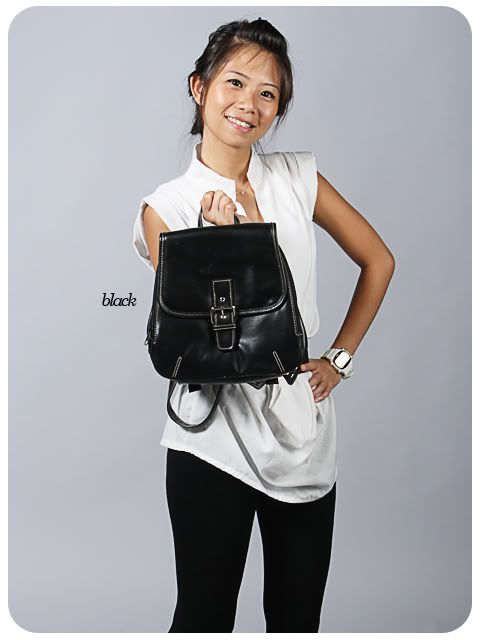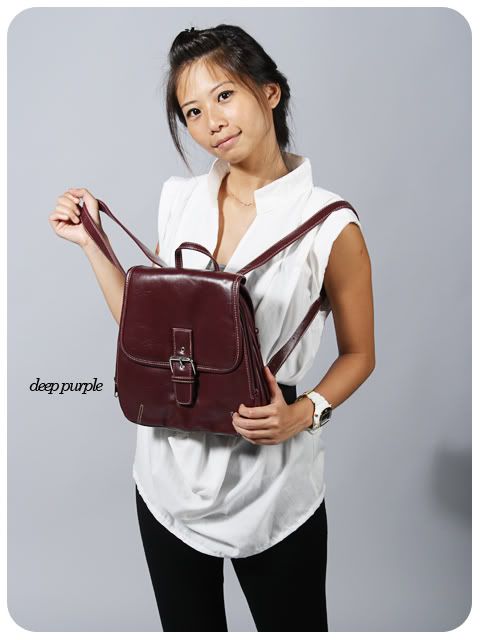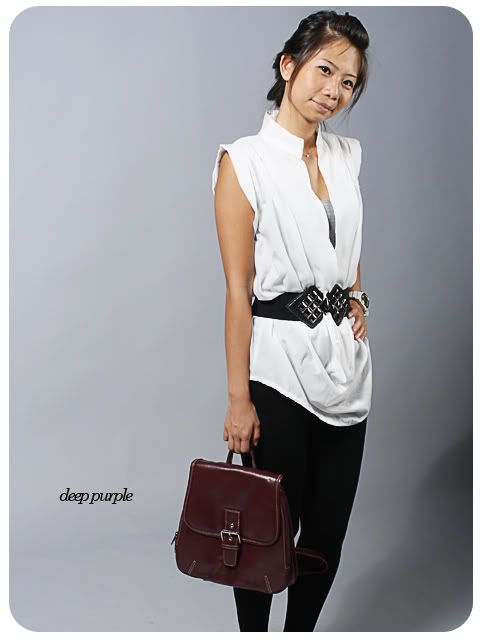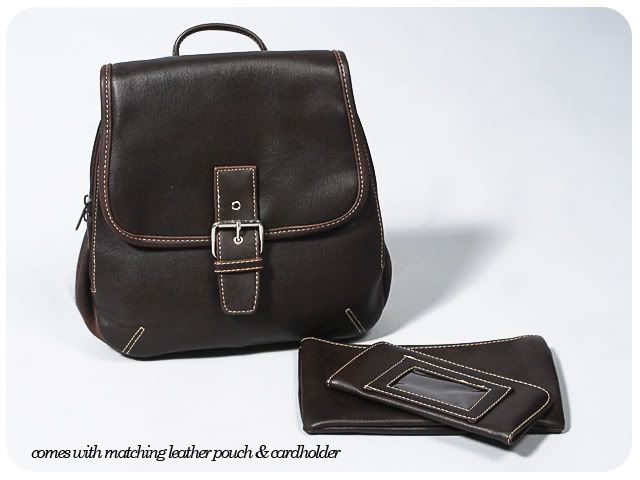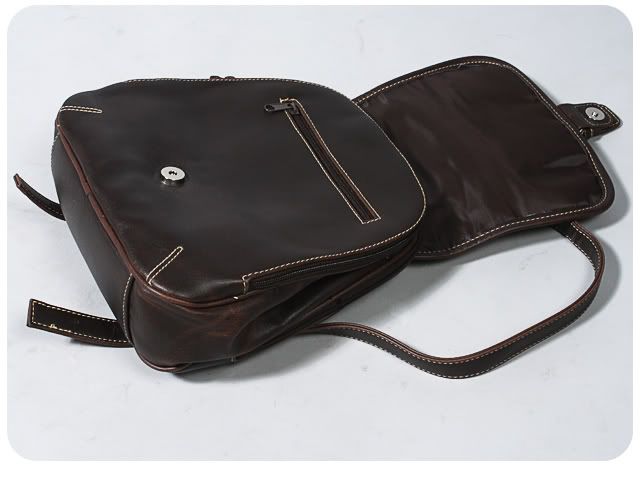 Description:
Dimensions: 10"L x 11"H x 3"W
Adjustable shoulder straps: Min 20" to Max 27"
Features:
Synthetic leather with contrast stitchings,
Maintains a structured shape even when empty,
Silver hardware,
Top flap with magnetic closure,
Front zip pocket,
3 main compartments,
Adjustable shoulder straps,
Comes with matching leather pouch & cardholder,

Does not fit A4,
Exclusively imported by CassisRoom.com
While stocks last!
---

Order Form


Name:
Email:
Membership/Promo Code:

Mobile No.:
Address:
Item: Pixie Backpack
Colour: Dark Brown
Price: $29.90

Payment Method: I-banking/ATM Transfers
Postage Mode: Normal/Reg'd
Please read Terms&Conditions.